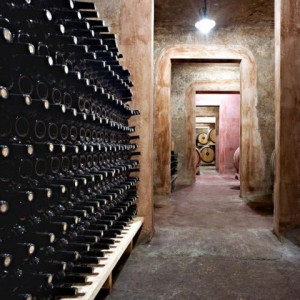 History teaches about us
Schola Sarmenti wine cellar was born with a specific purpose: preserving and enhancing cultural and technical wine heritage coming from the ancient generations of Salentine peninsula.
If you choose Schola Sarmenti, you will discover authentic vineyards, skillfully and patiently protected for over 80 years, harvesting only the best grapes, which were ripened respecting and rediscovering centuries of wisdom.
Sages of all times confirmed that mankind and wine met in the mists of night and their meeting was not accidental.
If you choose Schola Sarmenti, you will achieve a modus vivendi and a philosophy of life which make wine tasting a unique moment; you will find in every man the primordial harmony between sky and earth, and wine will be its eternal custodian.
Rotweine
Roccamora
Nerìo
Critèra
Cubardi

Auf Anfrage: Armentino